You Are Not Going To Believe This!
April 22, 2013
First of all, I know it's been forever since I've posted on here, and I don't blame any of you if you stopped following (in fact, I'm pretty sure there's a subscription feature that lets you know when I've made a new post), but I just had to share a couple things that's been going on despite the lack of CoH news that's been thrown my way.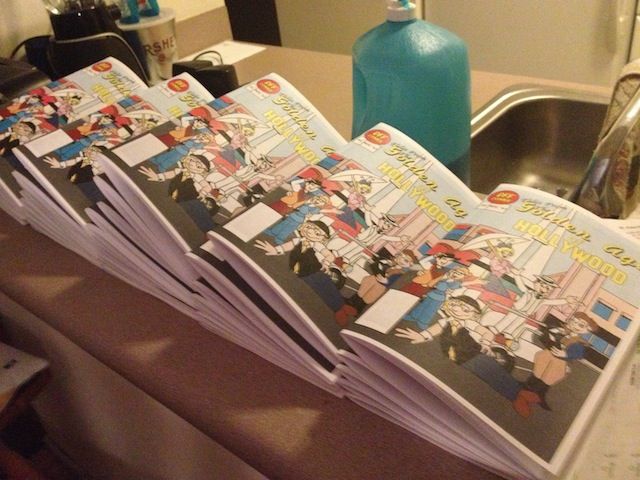 First of all, the Tales from the Golden Age of Hollywood fan comic book that I made which cost me $11 to print at Kinko's was a big hit when I used it to build an indie comics network at a local comic art convention. Got some pretty neat trades, and just now I emailed my contacts to let them know that I'm still interested in what they have to offer. How did I accomplish this arduous task? I learned how to print comic books using graphics software and my printer (learning how to sequence my art and pages helped). I must have distributed over 45 out of the 50 books that I had printed. Hey, Paige Turner, I got one with your name on it. ;)
But that's not the reason why I'm posting.
Lately, I've been spending most of my time on DeviantArt, the website for artists of all kinds, and I managed to capture the attention of someone who is just as moderately big a fan of the Citizens as I am. In fact, he subscribed to me just to check out my stuff. So I'm sitting there, watching the 2011 Citizens cast doing the "99 Jokes Walk Into A Bar" routine, and as I'm reading the comments, I notice the icon of one of the posters looking awfully familiar. I checked out this person's YouTube profile, scrolled down as far as I could, and to my surprise I find that he favorited this vid of the cabbie betting on horses named after park attractions (You probably have seen this before on this site, but I can't remember):
My mind is honestly blown. All I can say now is thanks for liking my stuff, and if you want to see more, please subscribe to my YouTube channel, follow me on Twitter (this blog is connected to it), or check out past blog entries. I promise I will try to bring you more news when they come about. And to think, I was actually going to end this blog because I'm more busy with washing dishes at an airport's food prep facility among other commitments and not with my own personal time.